Twelve-lane plan for M25
18th April 1996
Page 10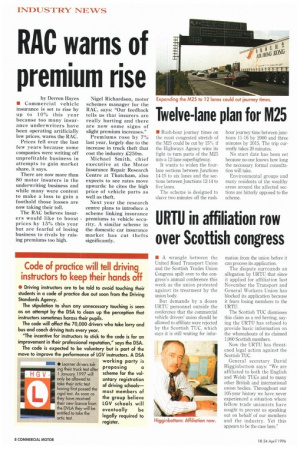 Page 10, 18th April 1996 —
Twelve-lane plan for M25
Close
• Rush-hour journey times on the most congested stretch of the M25 could be cut by 15% if the Highways Agency wins its fight to turn parts of the M25 into a 12-lane superhighway.
It wants to widen the fourlane sections between Junctions 14-15 to six lanes and the sections between Junctions 12-14 to five lanes.
The scheme is designed to shave two minutes off the rush
hour journey time between junctions 11-16 by 2000 and three minutes by 2015. The trip currently takes 20 minutes.
No start date has been set because no-one knows how long the necessary formal consultation will take.
Environmental groups and many residents of the wealthy areas around the affected sections are bitterly opposed to the scheme.