Code of practice will tell driving instructors to keep their hands off
18th April 1996
Page 10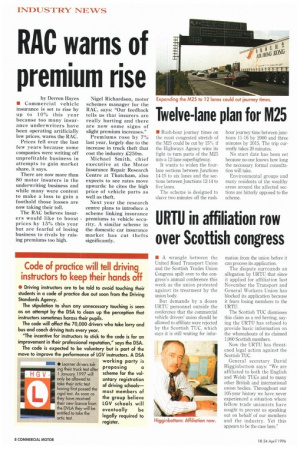 Page 10, 18th April 1996 —
Code of practice will tell driving instructors to keep their hands off
Close
• Driving instructors are to be told to avoid touching their students in a code of practice due out soon from the Driving Standards Agency.
The stipulation to shun any unnecessary touching is seen as an attempt by the DSA to clean up the perception that instructors sometimes harass their pupils.
The code will affect the 70,000 drivers who take lorry and bus and coach driving tests every year.
"The incentive for instructors to stick to the code is for an improvement in their professional reputation," says the DSA. The code is expected to be voluntary but is part of the move to improve the performance of LGV instructors. A DSA working party is proposing a scheme for the voluntary registration of driving schools— most members of the group believe LGV schools will eventually be legally required to register.