PUBLICATIONS
17th January 1987
Page 26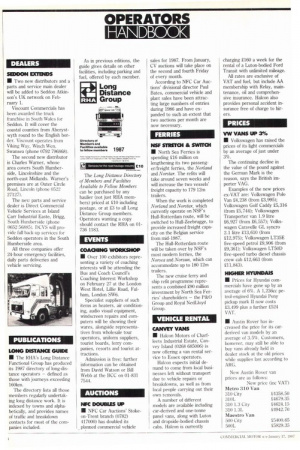 Page 26, 17th January 1987 —
PUBLICATIONS
Close
LONG DISTANCE GUIDE
• The RHA's Long Distance Functional Group has produced its 1987 directory of long-distance operators — defined as those with journeys exceeding 160km.
The directory lists all those members regularly undertaking long distance work. It is indexed by towns and alphabetically, and provides names of traffic and breakdown contacts for most of the companies included. As in previous editions, the guide gives details on other facilities, including parking and fuel, offered by each member.
The Long Distance Directory of Members and Facilities Available to Fellow Members can be purchased by any haulier (not just RHA members) priced at £10 including postage, or at 23 to all Long Distance Group members. Operators wanting a copy should contact the RHA on 01736 1183.