New look for Leyland—by Edwardes
17th February 1978
Page 6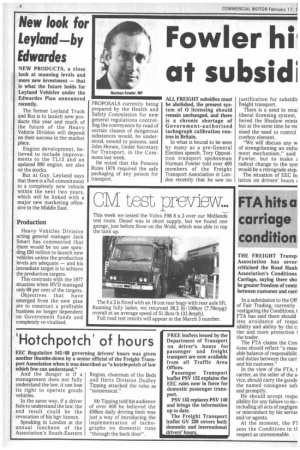 Page 6, 17th February 1978 —
New look for Leyland—by Edwardes
Close
NEW PRODUCTS, a close look at manning levels and more new investment — that is what the future holds for Leyland Vehicles under the Edwardes Plan announced recently.
The former Leyland Truck and Bus is to launch new products this year and much of the future of the Heavy Vehicle Division will depend on their success in the market place.
Engine development, believed to include improvements to the TL12 and an updated 690 engine, are also on the stocks.
But at Guy, Leyland says that there is a full commitment to a completely new vehicle within the next two years, which will be linked with a major new marketing offensive in the Middle East.
Production
Heavy Vehicles Division acting general manager Jack Smart has commented that there would be no use spending £50 million to launch new vehicles unless the production levels are adequate — and his immediate target is to achieve the production targets.
This contrasts with the 1977 situation when HVD managed only 69 per cent of the targets.
Objectives that have emerged from the new plan are to construct a profitable business no longer dependent on Government funds and completely re-vitalised.