new baby has ;mike delive
17th February 1978
Page 27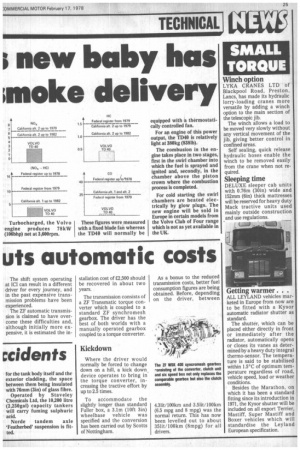 Page 26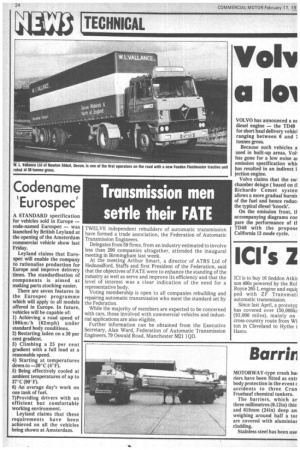 Page 27, 17th February 1978 —
new baby has ;mike delive
Close
VOLVO has announced a nc diesel engine — the TD40 for short haul delivery vehicl ranging between 6 and tonnes gross.
Because such vehicles a used in built-up areas, Vol' has gone for a low noise at emission specification whic has resulted in an indirect i jection engine.
Volvo claims that the swi chamber deisgn ( based on ti Richardo Comet systen allows a more gradual burnir of the fuel and hence reduc4 the typical diesel 'knock'. On the emission front, a accompanying diagrams con pare the performance of tt TD40 with the propose California 13 mode cycle. equipped with a thermostatically controlled fan.
For an engine of this power output, the TD40 is relatively light at 380kg (8381b).
The combusion in the engine takes place in two stages, first in the swirl chamber into which the fuel is sprayed and ignited and, secondly, in the chamber above the piston crown where the combustion process is completed.
For cold starting the swirl chambers are heated electrically by glow plugs. The new engine will be sold in Europe in certain models from the Volvo Club of Four range which is not as yet available in the UK.