ICI's 2
17th February 1978
Page 26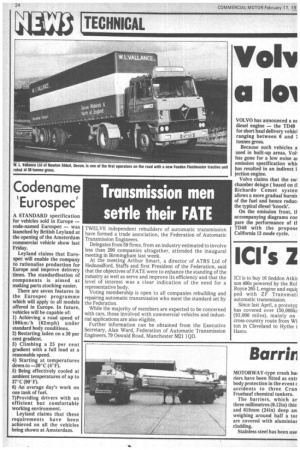 Page 27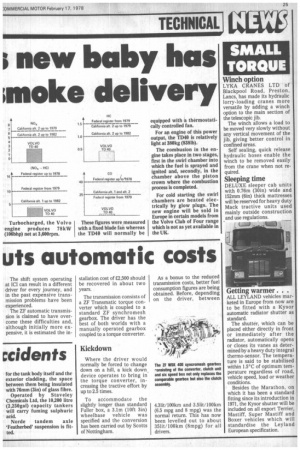 Page 26, 17th February 1978 —
ICI's 2
Close
uts automatic costs
ICI is to buy 16 Seddon Atkit son 400s powered by the Rol Royce 265 L engine and equij ped with ZF Transmati automatic transmission.
Since last April, a prototyp has covered over 150,000kt (93,000 miles), mainly on cross-country route from Wi ton in Cleveland to Hythe i Hants. The shift system operating at ICI can result in a different driver for every journey, and in the past expensive transmission problems have been experienced.
The ZF automatic transmission is claimed to have overcome these difficulties and, although initially more expensive, it is estimated the in stallation cost of £2,500 should be recovered in about two years.
The transmission consists of a ZF Transmatic torque converter which is coupled to a standard ZF synchromesh gearbox. The driver has the best of both worlds with a manually operated gearbox coupled to a torque converter. As a bonus to the reduced transmission costs, better fuel consumption figures are being obtained. Before, depending on the driver, between