'Absurd rulk -IFTA
17th February 1978
Page 22
Page 23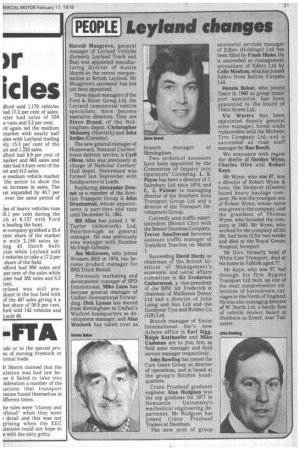 Page 22, 17th February 1978 —
'Absurd rulk -IFTA
Close
A SCATHING attack on the EEC drivers' hours regulations has come from Freight Transport Association south eastern controller John Morris this week.
Speaking to the London Chamber of Commerce and Industry he said that as a legal instrument the regulation 543/69 was "a blunt and unwieldy weapon."
But he commended Transport Minister William Rodgers for having achieved a three year phasing-in period for the regulations and Mr Morr urged that there be six mont breathing space before th new rules are enforced.
Mr Morris said that there i an urgent need for anomilies ii the rules to be sorted out be fore the rules became final.
"It is an absurdity that th drivers of some 20,000 mill floats should have to keej records for the first time ever, he said.
He said that the communit: rules paid no attention at all t( the problems of moving foo( and drink during holida: ods or to the special proas of moving livestock or ormal loads.
1r Moms claimed that the ulation was bad law be:se it failed to take into sideration a number of the lations that transport • rators found themselves in lifferent times.
he rules were "clumsy and afisted" when they went ) detail and this was not prising when the EEC ulations could not hope to e with the nitty gritty.