HERE'S ONE—
17th April 1928
Page 41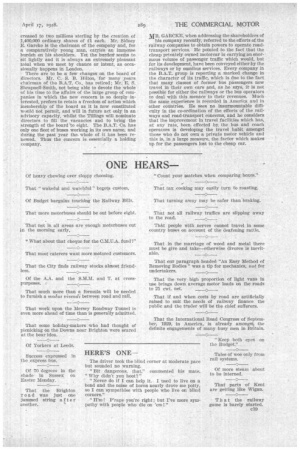 Page 41, 17th April 1928 —
HERE'S ONE—
Close
The driver took the blind corner at moderate pace but sounded no warning.
"Bit dangerous, that," commented his mate. "Why didn't you hoot?"
" Never do if I can help it. I used to live on a bend and the noise of horns nearly drove me potty, so I can sympathise with people who live on blind corners."
" Irm1 P'raps you're right; but I've more sympathy with people who die on 'ern !"