YEAR-ROUND WELDING COURSES COURSES on welding technology will be held
16th August 1957
Page 35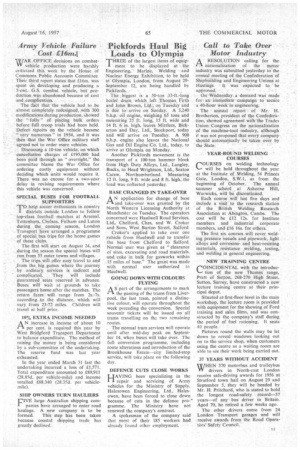 Page 35, 16th August 1957 —
YEAR-ROUND WELDING COURSES COURSES on welding technology will be held
Close
. throughout the year at the Institute of Welding, 54 Princes Gate, London, S.W.L as from the beginning of October. The annual summer school at Ashorne Hill, Warwicks, will be discontinued.
Each course will last five days and include a visit to the research station of the British Welding Research Association at Abington, Cambs. The cost will be £12 12s. for Institute members and industrial corporate members, and £16 16s. for others.
The first six courses will cover welding pressure vessels and pipework, light alloys and corrosionand heat-resisting materials, resistance welding, testing, and welding in general engineering.