Army Vehicle Failure Cost X16m.1
16th August 1957
Page 35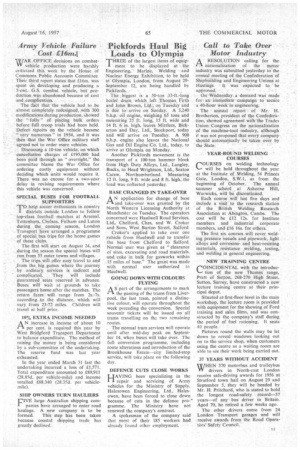 Page 35, 16th August 1957 —
Army Vehicle Failure Cost X16m.1
Close
'WAR OFFICE decisions on combatvehicle production were harshly criticized this .week by the House of Commons Public Accounts Committee. Their. third report states that £16m. was spent on, developing and producing a 5-cwt. G.S. combat vehicle, but production was abandoned because of .cost and .complication.
The fact that the vehicle had to be almost. completely redesigned, with 300 modifiCations during production, shoved the " folly." of placing bulk orders before fill troop trials had been held. DefectrePoias on the vehicle became " very numerous" in 1954, and it was then that the War Office military staff agreed not to order more vehicles.
Discussing a 10-ton vehicle, on"which cancellation charges of £195,000 had been paid through an "oversight," the committee blame the War Office for ordering costly equipment without deciding which units would require it. There was no excuse for a two-yeardelay in revising requirements where this vehicle was concerned.