Big Government Shares in Indian Transport T HE Indian Government now
15th September 1950
Page 33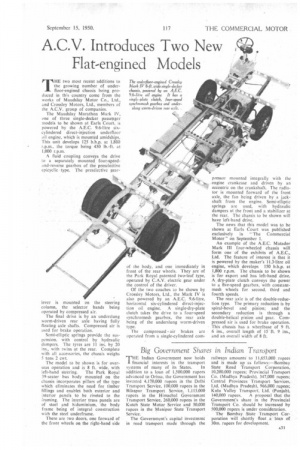 Page 33, 15th September 1950 —
Big Government Shares in Indian Transport T HE Indian Government now
Close
holds financial interests in the transport systems of many of its States. In addition to a loan of 1.500,000 rupees advanced to Orissa, the Government has invested 4,170,000 rupees in the Delhi Transport Service. 100,000 rupees in the Bilaspur Transport Service. 1.115.000 rupees in the Himachal Government Transport Service, 260,000 rupees in the Kutch State Motor Service and 50.000 rupees in the Manipur State Transport Service.
The Government's capital investment in road transport made through the
railways amounts. to 11,653,000 rupees and is made up as follows:—Bombay State Road Transport Corporation, 10,200,000 rupees; Provincial Transport Co. (Madhya Pradesh), 347,000 rupees: Central Provinces Transport Services, Ltd. (Madhya Pradesh), 966.000 rupees; Kulu Valley Transport, Ltd. (Punjab),
140,000 rupees. A proposal that the Government's share in the Provincial Transport Co. should be increased by 500,000 rupees is under consideration.
The Bombay State Transport Corporation will shortly float a Irian of 30m. rupees for development.