World' s Production of Petroleum and Coal.
15th May 1913
Page 4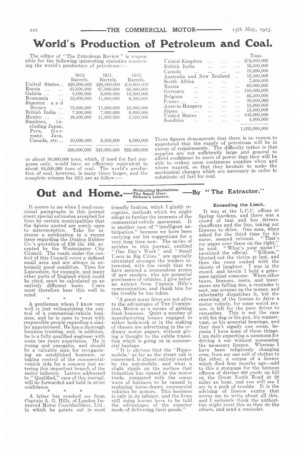 Page 4, 15th May 1913 —
World' s Production of Petroleum and Coal.
Close
The editor of "The Petroleum Review" is responsible for the following interesting statistics concerning the world's production of petroleum :— or about 50,000,000 tons, which, if used for fuel purposes only, would have an efficiency equivalent to about 85,000,000 tons of coal. The world's production of coal, however, is many times larger, and the complete returns for 1911 are as follow :—
These figures demonstrate that there is no reason to apprehend that the supply of petroleum will be in excess of requirements. The difficulty rather is that supplies are not sufficiently large and general to afford confidence to users of power that they will be able to reckon upon continuous supplies when and where wanted, so that they hesitate to make the mechanical changes which are necessary in order to substitute oil fuel for coal.