W HILE commercial-vehicle WHILE
15th June 1985
Page 46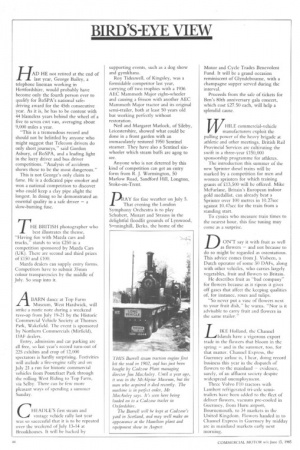 Page 46, 15th June 1985 —
W HILE commercial-vehicle WHILE
Close
exploit the pulling power of the heavy brigade at athletic and other meetings, British Rail Provincial Services arc cultivating the swift in a three-year £150,000 sponsorship programme for athletes.
The introduction this summer of the new Sprinter diesel trains will be marked by a competition for men and women sprinters for which training grants of £13,500 will be offered. Mike McFarlane, Britain's European indoor gold inedallist, can already beat a Sprinter over 100 metres in 10.27sec against 10.47sec for the train from a standing start.
To cynics who measure train times to the nearest hour, this fine tuning may come as a surprise.