Govt worry about peers and the Bill
15th June 1985
Page 22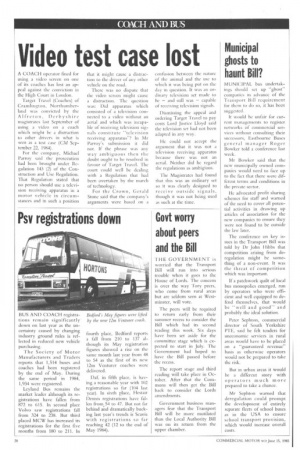 Page 22, 15th June 1985 —
Govt worry about peers and the Bill
Close
THE GOVERNMENT is worried that the Transport 13ill will run into serious trouble when it goes to the House of Lords. The concern is over the way Tory peers, who come from rural areas but are seldom seen at Westminster, will vote.
The peers will be required to return early from their summer recess to consider the Bill which had its second reading this week. Six days have been set aside for the committee stage which is expected to start in July. The Government had hoped to have the Bill passed before the recess.
The report stage and third reading will take place in October. After that the Commons will then get the Bill back to consider the Lords amendments.
Government business managers fear that the Transport Bill will be more mutilated than the Local Authority Bill was on its return from the upper chamber.