Technical centre open for bids
15th July 1993
Page 15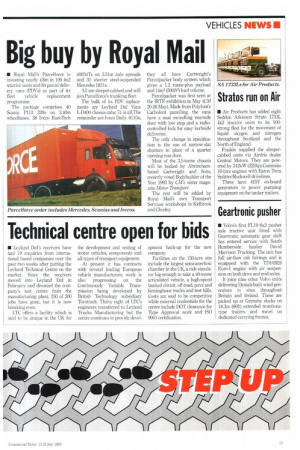 Page 15, 15th July 1993 —
Technical centre open for bids
Close
• Leyland Daf's receivers have had 19 enquiries from international based companies over the past two weeks after putting the Leyland Technical Centre on the market. Since the receivers moved into Leyland Daf in February and divorced the company's test centre from the manufacturing plant, 250 of 300 jobs have gone, but it is now breaking even.
LTC offers a facility which is said to be unique in the UK fi the development and testing of motor vehicles, components and all types of transport equipment.
At present it has contracts with several leading European vehicle manufacturers; work is also progressing on the Continuously Variable Transmission being developed by British Technology subsidiary Torotrack. Thirty eight of LTC's engineers transferred to Leyland Trucks Manufacturing but the centre continues to provide devel
opulent back-up for the new company.
Facilities on the 150-acre site include the largest semi-anechoic chamber in the UK, a ride simulator big enough to take a 40-tonne articulated vehicle, a high-speed banked circuit, off-road, pave and herringbone tracks and test hills. Costs are said to be competitive while external credentials for the centre include DOT clearance for Type Approval work and ISO 9001 certification.