Used van sales to keep falling
15th August 2013
Page 7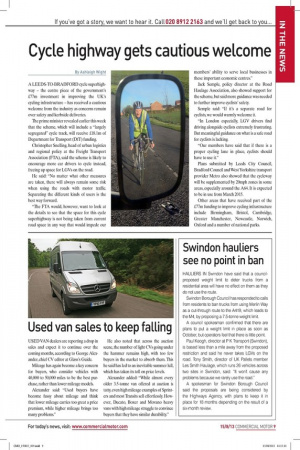 Page 7, 15th August 2013 —
Used van sales to keep falling
Close
USED VAN dealers are reporting a drop in sales and expect it to continue over the coming months, according to George Alexander, chief CV editor at Glass's Guide.
Mileage has again become a key concern for buyers, who consider vehicles with 40,000 to 50,000 miles to be the best purchase, rather than lower mileage models.
Alexander said: "Used buyers have become fussy about mileage and think that lower mileage carries too great a price premium, while higher mileage brings too many problems."
He also noted that across the auction scene, the number of light CVs going under the hammer remains high, with too few buyers in the market to absorb them. This he said has led to an inevitable summer lull, which has taken its toll on price levels.
Alexander added: "While almost every older 3.5-tonne van offered at auction is tatty, even high mileage examples of Sprinters and most Transits sell effortlessly. However, Ducat°, Boxer and Movano heavy vans with high mileage struggle to convince buyers that they have similar durability."