Streetley's wheel clearance
14th March 1987
Page 19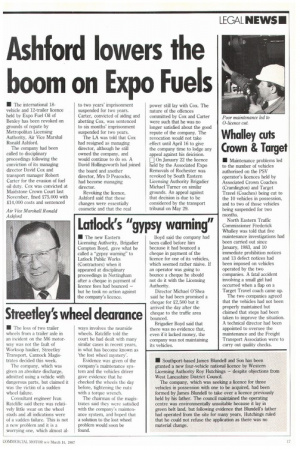 Page 19, 14th March 1987 —
Streetley's wheel clearance
Close
• 'Me loss of two trailer wheels from a trailer axle in an incident on the M6 motorway was not the fault of Worksop haulier, Streetley Transport, Cannock Magistrates decided this week.
The company, which was given an absolute discharge, admitted using a vehicle with dangerous parts, but claimed it was the victim of a sudden wheel failure.
Consultant engineer Ivan Ratcliffe said there was relatively little wear on the wheel studs and all indications were of a sudden failure. This is not a new problem and it is a worrying one, which almost al ways involves the nearside wheels. Ratcliffe told the court he had dealt with many similar cases in recent years, in what has become known as 'the lost wheel mystery'.
Evidence was given of the company's maintenance system and the vehicles driver gave evidence that he checked the wheels the day before, tightening the nuts. with a torque wrench.
The chairman of the magistrates said they were satisfied with the company's maintenance system, and hoped that a solution to the lost wheel problem would soon be found.