Petrol-engine Design Not Stagnating
14th June 1935
Page 23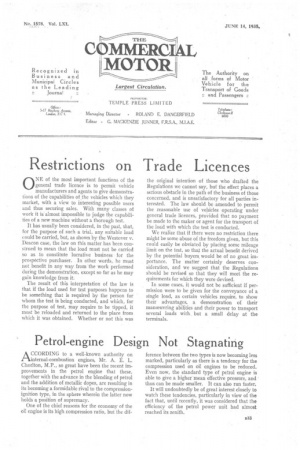 Page 24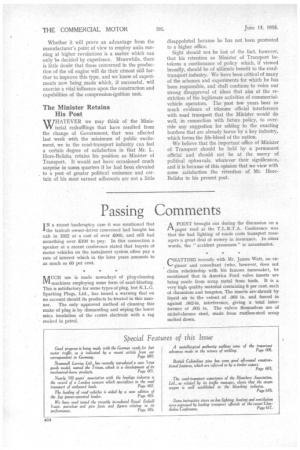 Page 23, 14th June 1935 —
Petrol-engine Design Not Stagnating
Close
ACCORDING to a well-known authority on internal-combustion engines, Mr. A. E. L. Chorlton, M.P., so great have been the recent improvements in the petrol engine that these, together with the advance in the blending of petrol and the addition of metallic dopes, are resulting in its becoming a formidable rival to the compressionignition type, in the sphere wherein the latter now holds a position of supremacy.
One of the chief reasons for the economy of the oil engine is its high compression ratio, but the dif ference between the two types is now becoming less marked, particularly as there is a tendency for the compression used on oil engines to be reduced. Even now, the standard type of petrol engine is able to give a higher mean effective pressure, and thus can be made smaller. It can also run faster.
It will undoubtedly be of great interest closely to watch these tendencies, particularly in view of the fact that, until recently, it was considered that the efficiency of the petrol power unit had almost reached its zenith. Whether it will prove an advantage from the manufacturer's point of view to employ units running at higher revolutions is a matter which can only be decided by experience. Meanwhile, there is little doubt that those concerned in the production of the oil engine will do their utmost still further to improve this type, and we know of experiments now being made which, if successful, will exercise a vital influence upon the construction and capabilities of the compression-ignition unit.