Big Strike in West Averted
14th February 1936
Page 29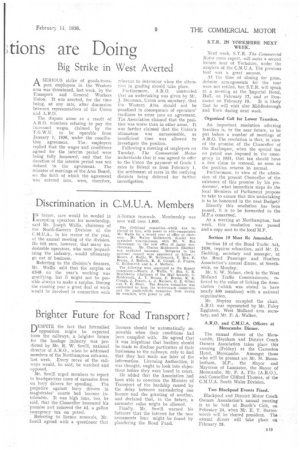 Page 29, 14th February 1936 —
Big Strike in West Averted
Close
/A
A SERIOUS strike of goods-transport employees in the Western area was threatened, last week, by the Transport and General Workers Union. It was averted, for the time being, at any rate, after discussion between representatives of the Union an d A . R .0.
The dispute arose as a result of A.R.O. members refusing to pay the increased wages, claimed by the T.G.W.U. to be operable from January 1, 1938, under the concilia tion agreement. The.employers replied that the wages and conditions agreed for the interim period were being fully honoured, and that the duration of the interim period was not defined in the agreement. The minutes of meetings of the Area Board, on the faith of which the agreement was entered into, were, therefore, relevant to determine when the alteration in grading should take place.
Furthermore, A.R.O. contended that an undertaking was given by Mr. J. Donovan, Union area secretary, that the Western Area should not be penalized in consequence of operators' readiness to enter into an agreement. The Association claimed that the position was worse than in other areas. It was further claimed that the Union's ultimatum was unreasonable, as insufficient time was allowed to investigate the position.
Following a meeting of employers on Tuesday, The Commercial Motor understands that it was agreed to offer to the Union the payment of Grade 1 rates in Bristol as from February 1, the settlement of rates in the outlying districts being deferred for further investigation.