Ford's order
14th August 1982
Page 14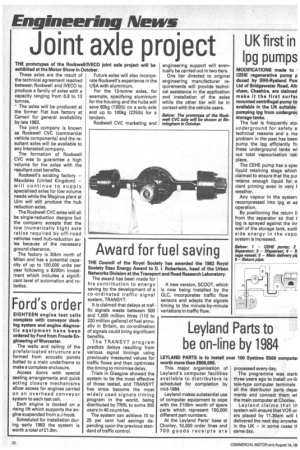 Page 14, 14th August 1982 —
Ford's order
Close
EIGHTEEN engine test calls complete with conveyor docking system and engine diagnostic equipment have been ordered by Ford from Froude Engineering of Worcester.
The walls and ceiling of the prefabricated structure are formed from acoustic panels bolted to a main underframe to make a complete enclosure.
Access doors with special sealing arrangements and quick acting closure mechanisms allow access for engines carried on an overhead conveyor system to each test cell.
Each engine is docked on a rising lift which supports the engine suspended from a J-hook.
Scheduled for installation during early 1983 the system is worth a total of £1.8m.