Deliberate Overloading.
13th November 1913
Page 2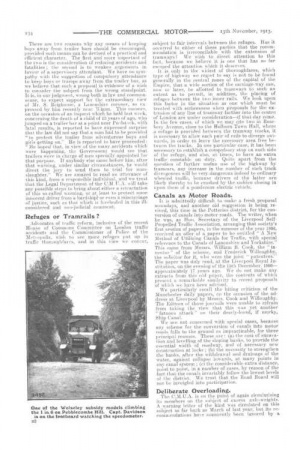 Page 3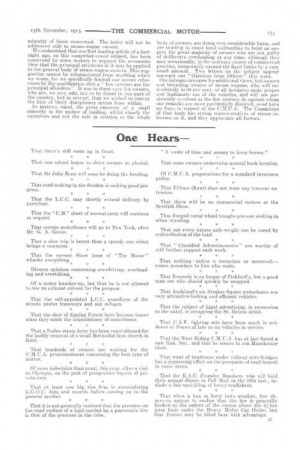 Page 2, 13th November 1913 —
Deliberate Overloading.
Close
The C.M.U.A. is on the point of again circularizing its members on the subject of excess axle-weights. A warning letter of the kind was circulated on this subject so far back as March of last year, but its recommendations have apparently been ignored by a minority of those concerned. The letter will not be addressed only to steam-wagon owners. We understand that our first leading article of a fortnight ago, on this somewhat-vexed subject, has been construed by some makers to support the erroneous view that the principal strictures in it may be applied to the general body of steam-wagon owners. This suggestion cannot be substantiated from anything which we wrote, for we specifically limited our severe references by the qualification that a "few carriers are the principal offenders." It was to these very few owners, who are, we may add, not to be found in one part of the country, but in several, that we wished to convey the hint of likely disciplinary action from within. As matters stand, the gross excesses of a small minority in the matter of loading, whilst clearly the exception and not, the rule in relation to the whole
body of owners, are doing very considerable harm" and are tending to cause local authorities to treat as suspect the great majority of owners who are not guilty of deliberate overloading at any time, although they may occasionally, in the ordinary course of commercial practice, temporarily exceed the fixed limits h. .a very small amount. Two letters on the subject appear amongst our " Opinions from Others " this week. Our columns are open for additional views, but owners and intending owners of steam wagons, who will undoubtedly in Os) per cent. of all instances make proper and legitimate use of the vehicles, and will not persistently overload as the few carriers do against whom our remarks are more particularly directed, need have no fears in respect of the C.MJJ. A. The Committee of that body has strong representatives of stea.m interests on it, and they appreciate all factors.