CI I have a vehicle which weighs under
13th March 1970
Page 61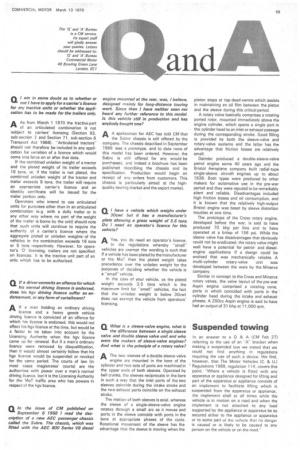 Page 61, 13th March 1970 —
CI I have a vehicle which weighs under
Close
30cwt but it has a manufacturer's plate showing a gross weight of 3.6 tons. Do I need an operator's licence for this vehicle?
AYes, you do need an operator's licence.
In the regulations whereby "small" vehicles are exempt the wording is such that if a vehicle has been plated by the manufacturer or the MoT then the plated weight takes precedence over the unladen weight for the purposes of deciding whether the vehicle is a "small" vehicle.
In the case of your vehicle, as the plated weight exceeds 3.5 tens which is the maximum limit for "small" vehicles, the fact that the unladen weight is below 30cwt does not exempt the vehicle from operators' licensing.