For some time it has appeared that speedometer cables on
13th December 1974
Page 44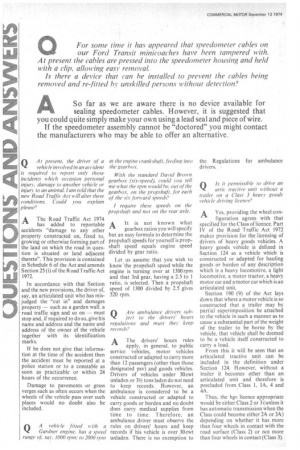 Page 44, 13th December 1974 —
For some time it has appeared that speedometer cables on
Close
our Ford Transit minicoaches have been tampered with. At present the cables are pressed into the speedometer housing and held with a clip, allowing easy removal.
Is there a device that can he installed to prevent the cables being removed and re-fitted by unskilled persons without detection?
So far as we are aware there is no device available for sealing speedometer cables. However, it is suggested that you could quite simply make your own using a lead seal and piece of wire.
If the speedometer assembly cannot be "doctored" you might contact the manufacturers who may be able to offer an alternative.