Spanish drivers threaten strike
13th August 1992
Page 6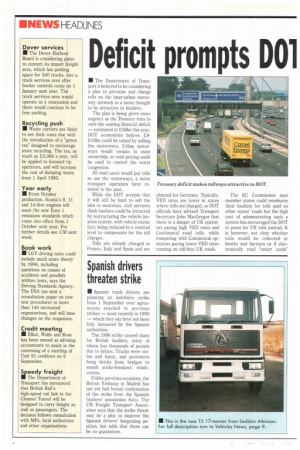 Page 6, 13th August 1992 —
Spanish drivers threaten strike
Close
• Spanish truck drivers are planning an indefinite strike from 1 September over agreements reached in previous strikes — most recently in 1990 — which they say have not been fully honoured by the Spanish authorities.
The 1990 strike caused chaos for British hauliers, many of whom lost thousands of pounds due to delays. Trucks were stolen and burnt, and protesters hung bricks from bridges to smash strike-breakers' windscreens.
Unlike previous occasions, the British Embassy in Madrid has not yet had formal confirmation of the strike from the Spanish hauliers' association Astir. The UK Freight Transport Association says that the strike threat may be a ploy to improve the Spanish drivers' bargaining position, but adds that there can be no guarantees.