Decline in closure rate
13th August 1992
Page 16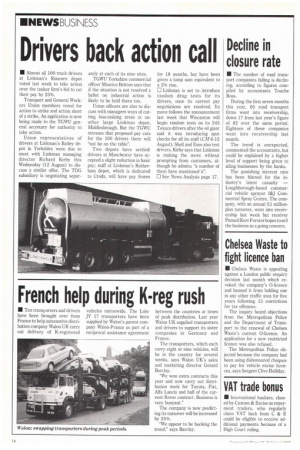 Page 16, 13th August 1992 —
Decline in closure rate
Close
• The number of road transport companies failing is declining, according to figures compiled by accountants Touche Ross.
During the first seven months this year, 65 road transport firms went into receivership, down 17 from last year's figure of 82 over the same period. Eighteen of these companies went into receivership last month.
The trend is unexpected, commented the accountants, but could be explained by a higher level of support being given to ailing businesses by the banks.
The punishing interest rate has been blamed for the industry's latest casualty — Loughborough-based commercial vehicle sprayer I&J Commercial Spray Centre. The company, with an annual £1 millionplus turnover, went into receivership last week but receiver Pannell Kerr Forster hopes to sell the business as a going concern.