• The margin of nine vehicles and five trailers to
13th August 1987
Page 20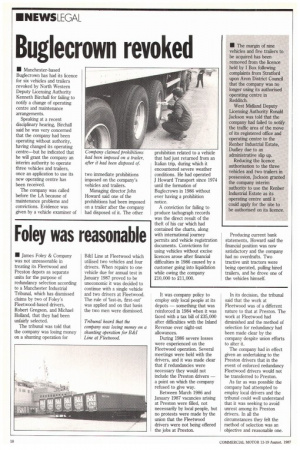 Page 20, 13th August 1987 —
• The margin of nine vehicles and five trailers to
Close
be acquired has been removed from the licence held by I Box following complaints from Stratford upon Avon District Council that the company was no longer using its authorised operating centre in Redditch.
West Midland Deputy Licensing Authority Ronald Jackson was told that the company had failed to notify the traffic area of the move of its registered office and operating centre to the Renber Industrial Estate, Dudley due to an administrative slip up.
Reducing the licence authorisation to the three vehicles and two trailers in possession, Jackson granted the company interim authority to use the Renber Industrial Estate as its operating centre until it could apply for the site to be authorised on its licence.