HAS THE. FLAG BEEN HAULED 'DOWN?
12th March 1948
Page 32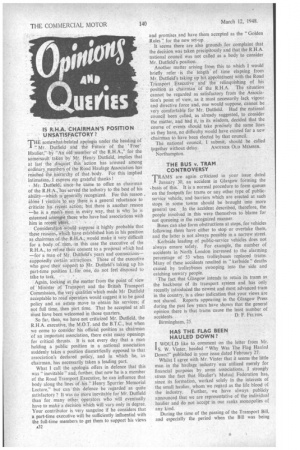 Page 33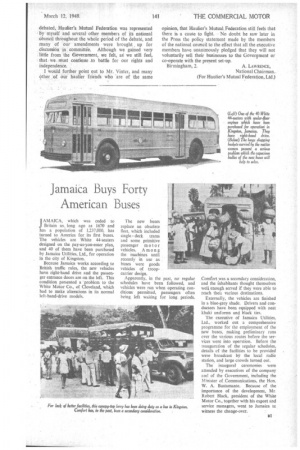 Page 32, 12th March 1948 —
HAS THE. FLAG BEEN HAULED 'DOWN?
Close
I WOULD like to comment on the letter from Mr. 1S. W. Vinter,• headed " Why Was The Flag Hauled Down?" published in your issue dated February 27. .
Whilst I agree with Mr. Vinter that it seems the little man in the haulage industry was utilized merely for financial purposes by some .associations, I strongly stress the fact that Haulier's Mutual Federation has, since its formation, worked solely in the interests of the small haulier, whom we regard as the life blood of
the industry. Further, we have always publiciy announced that we are representative of the individual haulier and do not 'accept-in our ranks monopolies of any kind.
During the time of the passing of the Transport Bill, and especially the period when the Bill was being debated, Haulier's Mutual Federation was represented by myself and several other members of its national council throughout the whole period of the debate, and many of our amendments were brought, up for discussion in committee. Although we gained very little from the Government, we felt, a we still feel, that we must continue _to battle for our rights and independence.
I would further point out to Mr. Vinter, and many other of our haulier friends who are of the same opinion, that Haulier's Mutual Federation still feels that. there is a cause to fight. No doubt he saw later in the Press the policy statement made by the members of the national council to the effect that all the executive members have unanimously pledged that they will not voluntarily sell their businesses to the Government or co-operate with the present set-up.
Birmingham, 2. A. LAWRENCE, National Chairman..
(For Haulier's Mutual Federation, Ltd.)