I am not satisfied with the performance of my present
12th July 1974
Page 42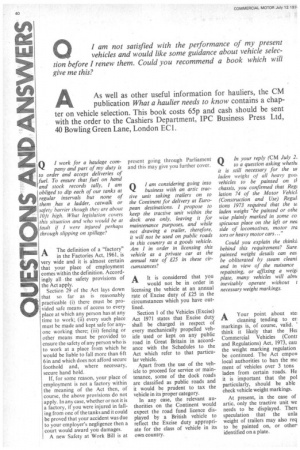 Page 42, 12th July 1974 —
I am not satisfied with the performance of my present
Close
vehicles and would like some guidance about vehicle selection before I renew them. Could you recommend a book which will give me this?
A
As well as other useful information for hauliers, the CM publication What a haulier needs to know contains a chap
ter on vehicle selection. This book costs 65p and cash should be sent with the order to the Cashiers Department, IPC Business Press Ltd, 40 Bowling Green Lane, London EC1.