What's da percentage?
12th July 1974
Page 26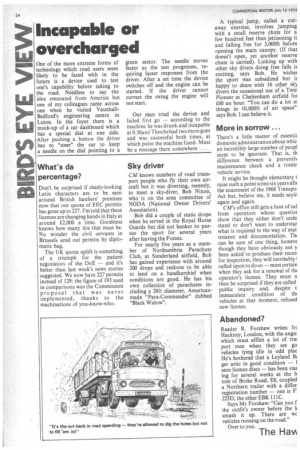 Page 26, 12th July 1974 —
What's da percentage?
Close
Don't be surprised if shady-looking Latin characters are to be seen around British hauliers' premises now that our quota of EEC permits has gone up to 227. I'm told that these licences are changing hands in Italy at around £2,000 a time. Goodness knows how many lira that must be. No wonder the civil servants in Brussels send out permits by diplomatic bag.
The UK quota uplift is something of a triumph for the patient negotiators of the DoE — and it's better than last week's news stories suggested. We now have 227 permits instead of 129: the figure of 193 used in comparisons was the Commission proposal that was never implemented, thanks to the machinations of you-know-who.