WORLDWIDE cut-backs in tourist travel are being blamed for a
12th July 1974
Page 20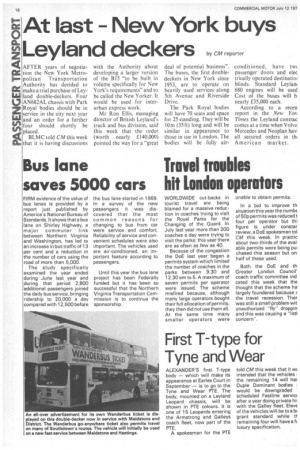 Page 20, 12th July 1974 —
WORLDWIDE cut-backs in tourist travel are being blamed for a
Close
massive reduction in coaches trying to visit the Royal Parks for the Changing of the Guard. In July last year more than 200 coaches a day were trying to visit the parks: this year there are as often as few as 40.
Because of the congestion the DoE last year began a permits system which limited the number of coaches in the parks between 9.30 and 12.30 am to 5. A maximum of seven permits per operator were issued. The scheme misfired because, although many large operators bought their full allocation of permits, they then did not use them all. At the same time many smaller operators were unable to obtain permits.
In a bid to improve th situation this year the numbe of 50p permits was reduced t four per operator but thi figure is under constar review, a DoE spokesman tol CM this week. In practic about two-thirds of the avai able permits were being pui chased this season but on half of these used.
Both the DoE and th Greater London Council' coach traffic committee ind cated this week that the thought that the scheme ha largely foundered because the travel recession. Ther was still a small problem wit unauthorized "fly" droppin and this was causing a "littl concern".