FIRM evidence of the value of bus lanes is provided
12th July 1974
Page 20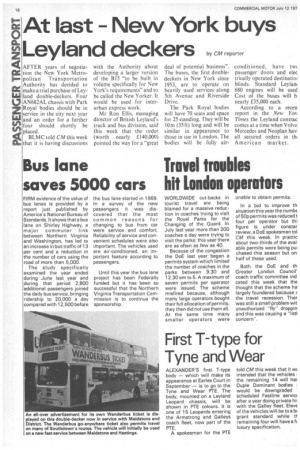 Page 20, 12th July 1974 —
FIRM evidence of the value of bus lanes is provided
Close
by a report just published by America's National Bureau of Standards. It shows that a bus lane on Shirley Highway, a major commuter link between Northern Virginia and Washington, has led to an increase in bus traffic of 13 per cent and a reduction in the number of cars using the road of more than 5,000.
The study specifically examined the year ended during June last year and during that period 2,800 additional passengers joined the daily bus service, bringing ridership to 20,000 a day compared with 12,500 before the bus lane started in 1969. In a survey of the new passengers it was discovered that the most common reasons for changing to bus from car were service and comfort. Reliability of service and convenient schedules were also important. The vehicles used are air-conditioned, an important feature according to passengers.
Until this year the bus lane project has been Federally funded but it has been so successful that the Northern Virginia Transportation Commission is to continue the sponsorship.