Animal proposals onerous says FTA
12th July 1974
Page 16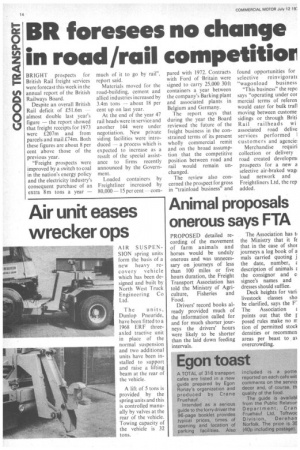 Page 16, 12th July 1974 —
Animal proposals onerous says FTA
Close
PROPOSED detailed recording of the movement of farm animals and horses would be unduly onerous and was unnecessary on journeys of less than 100 miles or five hours duration, the Freight Transport Association has told the Ministry of Agriculture, Fisheries and Food.
Drivers' record books already provided much of the information called for and for much shorter journeys the drivers' hours were likely to be shorter than the laid down feeding intervals. The Association has ti the Ministry that it fe that in the case of shot journeys a log book of a mals carried quoting j the date, number, t' description of animals the consignor and c, signee's names and dresses should suffice.
Deck heights for Irani livestock classes sho be clarified, says the FThe Association E points out that the 1: posed rules make no rr. tion of permitted stock densities or recommen areas per beast to overcrowding.