Renault's Mar for municipal:
12th January 1985
Page 15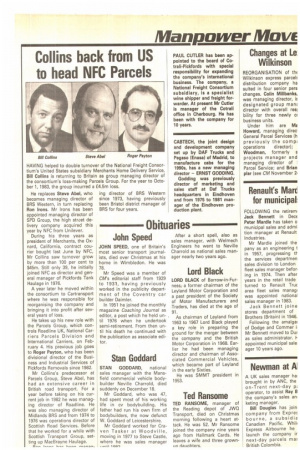 Page 15, 12th January 1985 —
Renault's Mar for municipal:
Close
FOLLOWING the retirem Jack Bennett in DecE Peter Mardle has taken o municipal sales and admi tion manager at Renault Industries.
Mr Mardle joined the pany as an engineering t in 1957, progressing th the services departmen sales division to London fleet sales manager befor ing in 1974. Then after years in the retail trade turned to Renault Truc area fleet sales manag, was appointed national sales manager in 1983.
Jack Bennett joine stores department of Brothers (Britain) in 1946. Following the amalgai of Dodge and Commer i Mr Bennett moved to Dur as sales administrator. appointed municipal sale ager 10 years ago.