Arrow International aims for the Continent
11th May 1985
Page 12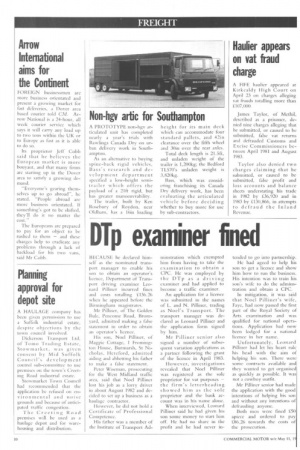 Page 12, 11th May 1985 —
Arrow International aims for the Continent
Close
FOREIGN businessmen are more business orientated and present a growing market for fast deliveries, a Dover area based courier told CM. Arrow National is a 24-hour, all week courier service which says it will carry any load up to two tons within the UK or to Europe as fist as it is able to do so.
Its proprietor Jeff Cobb said that he believes the European market is more bouyant, and that many firms are starting up in the Dover area to satisfy a growing demand.
"Everyone's gearing themselves up to go abroad", he stated. "People abroad are more business orientated. If something's got to be shifted, they'll do it no matter the cost."
The Europeans are prepared to pay for an object to be rushed to them — and these charges help to eradicate any problems through a lack of backload for his two vans, said Mr Cobb,