Mercedes' PPC exceeds expectations MERCEDES-BENZ has said that its Predictive
11th July 2013
Page 5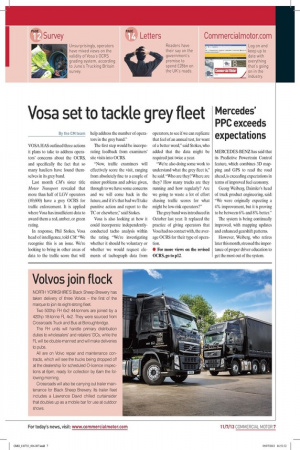 Page 5, 11th July 2013 —
Mercedes' PPC exceeds expectations MERCEDES-BENZ has said that its Predictive
Close
Powertrain Control feature, which combines 3D mapping and GPS to read the road ahead, is exceeding expectations in terms of improved fuel economy.
Georg Weiberg, Daimler's head of truck product engineering, said: "We were originally expecting a 4% improvement, but it is proving to be between 6% and 8% better."
The system is being continually improved, with mapping updates and enhanced gearshift patterns.
However, Weiberg, who retires later this month, stressed the importance of proper driver education to get the most out of the system.