OBITUARY
11th July 1958
Page 37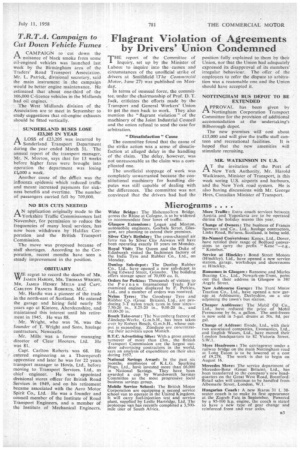 Page 37, 11th July 1958 —
OBITUARY
Close
Vregret to record the deaths of MR. AMES HARDIF., MR. THOMAS WRIGHT, MR. JAMES HENRY MILLS and CAPT. CARLTON FRANCIS ROBERTS, M.C.
Mr. Hardie was a pioneer of the trade in the north-east of Scotland. He entered the garage and hiring' field nearly 50 years ago at Kintore, Aberdeenshire, and maintained this interest until his retirement in 1945. He was 88.
Mr. Wright, who was 76, was the founder of T. Wright and Sons, haulage contractors, Newcastle.
Mr. Mills was a former managing director of Clear Hooters, Ltd. He was 81..
Capt. Carlton Roberts was 68. He entered engineering as a Thornycroft apprentice and later he was for 22 years transport manager to Hovis, Ltd., before moving to Transport Services. Ltd., as chief engineer. He was appointed divisional stores officer for British Road Services in 1949, and on his retirement became associated with the Aero Motor Spirit Co., Ltd. He was a founder and council member of the Institute of Road Transport Engineers, and a member of the Institute of Mechanical Engineers.