Not bending
10th October 1981
Page 3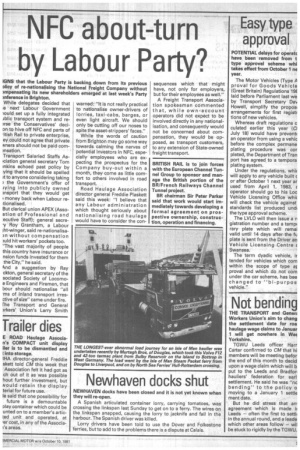 Page 3, 10th October 1981 —
Not bending
Close
THE TRANSPORT and Generi Workers Union's aim to chang the settlement 'date for roa haulage wage claims to Januar 1 will get nowhere in Wes Yorkshire.
TGWU Leeds officer Harr Carter confirmed to CM that hi members will be meeting befor the end of this month to decd upon a wage claim which will b put to the Leeds and Bradfon hauliers' federation for earl settlement. He said he was "nc bending" to the policy o moving to a January 1 settle ment date.
But he did stress that an, agreement which is made ir Leeds — often the first to settli in the annual round, and a leade which other areas follow — wil be stuck to rigidly by the TGWU.