High volume, low weight
10th October 1981
Page 14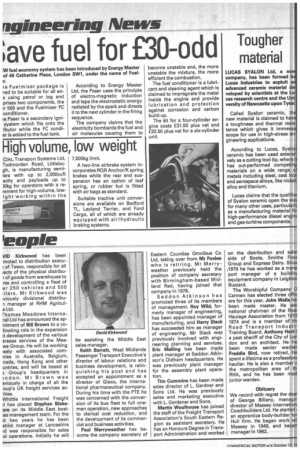 Page 14, 10th October 1981 —
High volume, low weight
Close
CIAL Transport Systems Ltd, Todmorden Road, Littlebogh, is manufacturing semilers with up to 2,000cuft acity and payloads up to 30kg for operators with a rerement for high-volume, lowight working within the 7,500kg limit.
A two-line airbrake system incorporates RO.R Anchor/K spring brakes while the rear end suspension has an option of leaf spring, or rubber but is fitted with air bags as standard.
Suitable tractive unit conversions are available on Bedford TL, Leyland Terrier, and Ford Cargo, all of which are already equipped with air/hydraulic braking systems.