;ave fuel for MO-odd
10th October 1981
Page 14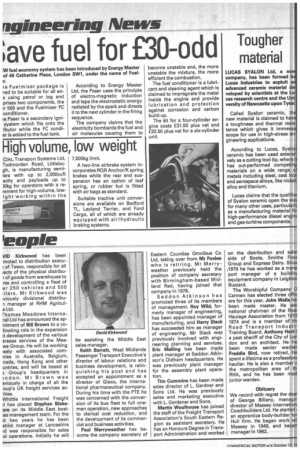 Page 14, 10th October 1981 —
;ave fuel for MO-odd
Close
W fuel economy system has been introduced by Energy Master of 40 Catherine Place, London SW1, under the name of FuelIr.
ie Fuelmiser package is ned to be suitable for all ens using petrol or lpg and prises two components, the ir 500 and the Fuelmiser FC conditioner.
Paser is a secondary ignisystem which fits onto the ibutor while the FC condier is added to the fuel tank. According to Energy Master Ltd, the Paser uses the principle of electro-magnetic induction and taps the electrostatic energy radiated by the spark and directs it to the next cylinder in the firing sequence.
The company claims that the electricity bombards the fuel and air molecules causing them to become unstable and, the more unstable the mixture, the more efficient the combustion.
The fuel conditioner is a lubricant and cleaning agent which is claimed to impregnate the metal inside the engine and provide lubrication and protection against corrosion and carbon build up.
The kit for a four-cylinder engine costs £31.50 plus vat and £32.50 plus vat for a six-cylinder unit.