REPORT WELCOMED
10th June 1977
Page 17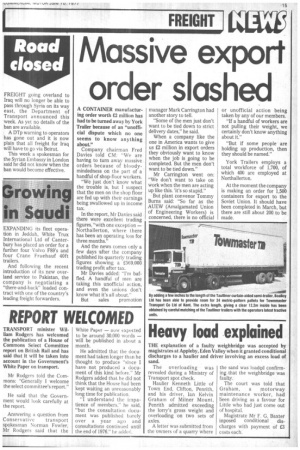 Page 17, 10th June 1977 —
REPORT WELCOMED
Close
TRANSPORT minister William Rodgers has welcomed the publication of a House of Commons Select Committee report on British Rail and has said that it will be taken into account in the Government's White Paper on transport.
Mr Rodgers told the Commons: "Generally I welcome the select committee's report."
He said that the Government would look carefully at the report.
Answering a question from Conservative transport spokesman Norman Fowler; Mr Rodgers said that the White Paper — now expected to be around 30,000 words — will be published in about a month.
He admitted that the document had taken longer than he thought to produce "since I have not produced a document of this kind before.'' Mr Rodgers added that he did not think that the House had been kept waiting an unreasonably long time for publication.
"I understand the impatience of members," he said. "but the consultation document was published barely over a year ago and consultations continued until the end of 1976." he added,