South Wales Fares • A MINISTRY of Transport inquiry .1 -- 1 into the
10th February 1961
Page 36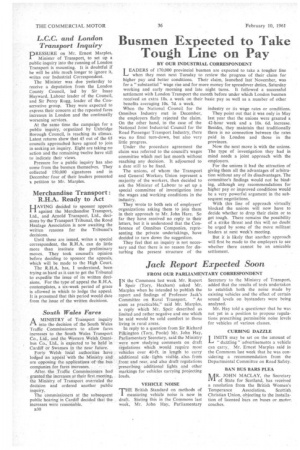 Page 36, 10th February 1961 —
South Wales Fares • A MINISTRY of Transport inquiry .1 -- 1 into the
Close
decision of the South Wales Traffic Commissioners to allow fares increases to the South Wales Transport Co., Ltd., and the Western Welsh Omnibus Co., Ltd., is expected to be held in Cardiff or Swansea in the near future.
Forty Welsh local authorities have lodged an appeal with the Ministry and are opposing the applicatiztns .of the. tnis companies for fares increases.
After. the Traffic Commissioners had granted the increases at their first meeting, the Ministry, of Transport 'overruled the decision and ordered another public inquiry. The cOmenissioners at the Subsequent public hearing in Cardiff decided that the increases were reasonable.
B30