WANT NOT...
9th July 1976
Page 39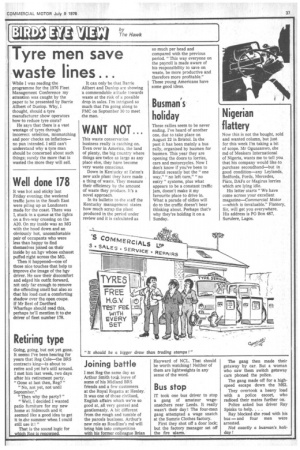 Page 39, 9th July 1976 —
WANT NOT...
Close
This waste conservation business really is catching on. Even over in America, the land of plenty, the big country where things are twice as large as any place else, they have become very waste conscious.
Down in Kentucky at Eaton's new axle plant they have made a thing of waste. They measure their efficiency by the amount of waste they produce. It's a novel approach.
In its bulletin to the staff the Kentucky management states how much scrap the plant produced in the period under review and it is calculated as so much per head and compared with the previous period. "This way everyone on the payroll is made aware of his responsibility to save on waste, be more productive and therefore more profitable." These young Americans have some good ideas.