M. of T. and a Bolton Appeal.
8th December 1925
Page 7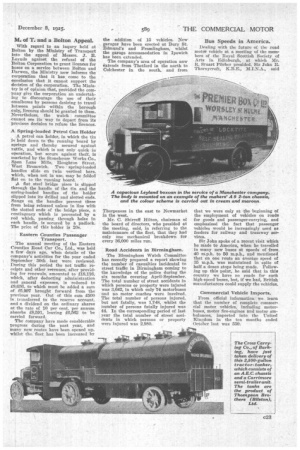 Page 7, 8th December 1925 —
M. of T. and a Bolton Appeal.
Close
With regard to an inqury held at Bolton by the Ministry of Transport into the appeal of Messrs. J. E. Loynds against the refusal of the Bolton Corporation to grant licences for buses on a service between Bolton and Darwen, the Ministry now informs the corporation that it has come to the conclusion that it canna support the decision of the corporation. The Ministry is of opinion that, provided the company give the corporation an undertaking to discourage the use of their omnibuses by persons desiring to travel between points within the borough only., licences should be granted to them. Nevertheless, the watch committee cannot see its way to depart from its previous decision to refuse the licences.