A Booklet on Gravity Conveyors.
8th December 1925
Page 6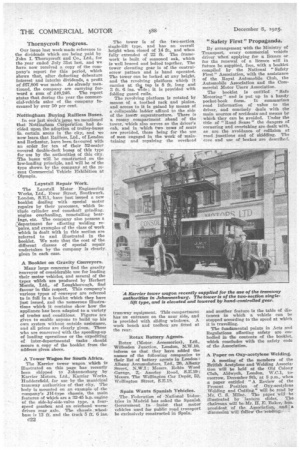 Page 6, 8th December 1925 —
A Booklet on Gravity Conveyors.
Close
Many large concerns find the gravity Conveyor of considerable use for loading their motor vehicles, and several of the types which are produced by Herbert Morris, Ltd.,. of Loughborough, find favour in thin respect. This company's various types of conveyor are referred to in full in a booklet which they have just issued, and the numerous illustrations which it contains show how the appliance has been adapted to a variety of trades and conditions. Figures are given to enable anyone to build up his own system without outside assistance, and all prices are clearly given. Those who are concerned with the speeding-up of loading operations or the expediting of inter-departmental tasks should secure a copy of the booklet from the address given above.