Aid to Co - ordinating Design There is another aspeeet which deserves
8th April 1949
Page 1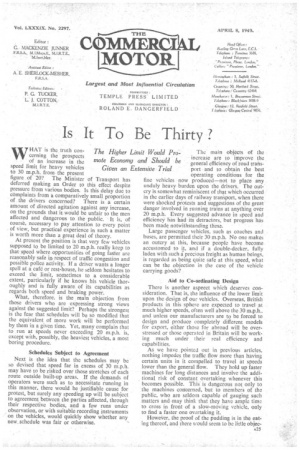 Page 2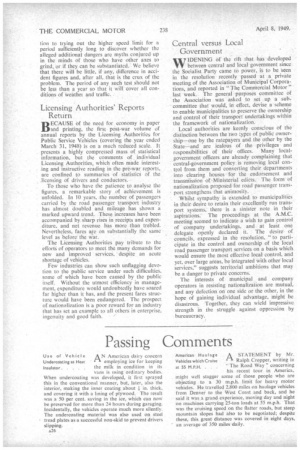 Page 1, 8th April 1949 —
Aid to Co - ordinating Design There is another aspeeet which deserves
Close
consideration. That is, the influence of the lower limit upon the design of our vehicles. Overseas, British products in this sphere are expected to travel at . much higher speeds, often well above the 30 m.p.h., and unless our manufacturers are to be forced to design and produce completely different models for export, either those for abroad will be overstressed or those operated in Britain will be working much under their real efficiency and capabilities.
As we have pointed out in previous articles. nothing impedes the traffic flow more than having certain units in it compelled to travel at speeds lower than the general flow. They hold up faster machines for long distances and involve the additional risk of constant overtaking whenever this becomes possible. This is dangerous not only to the machines concerned, but to members of the public, who are seldom capable of gauging such matters and-may think that they have ample time to cross in front of a slow-moving vehicle, only to find a faster one overtaking it.
However, the proof of the pudding is in the eating thereof, and there would seem to be little objec lion to trying out the higher speed limit for a period sufficiently long to discover whether the alleged additional dangers arc myths conjured up in the minds of those who have other axes to grind, or if they, can be substantiated. We believe that there will be little, if any, difference in accident figures and, after all, that is the crux of the problem. The period of any such test should not be less than a year so that it will cover all conditions of Weather and traffic.