SOUTH AFRICAN METHOD OF DRIVER'S CAB . VENTILATION A N unusual and
6th January 1940
Page 24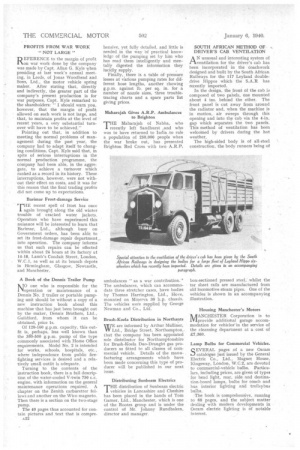 Page 24, 6th January 1940 —
SOUTH AFRICAN METHOD OF DRIVER'S CAB . VENTILATION A N unusual and
Close
interesting system of ventilation for the driver's cab has been incorporated in the coachwork designed and built by the South African Railways for the 117 Leyland doubledrive Hippos which the S.A.R.has recently imported.
In the design, the front of the cab is composed of two panels, one mounted about 4 ins, behind the other. The front panel is cut away from around the radiator and, when the machine is in motion, air sweeps through this opening and into the cab via the 9-in. gap which separates the two panels. This method of ventilation has been welcomed by drivers during the hot weather. '
The high-sided body is of all-steel construction, the body runners being of box-sectioned pressed steel, whilst the tar sheet rails are manufactured from old locomotive steam pipes. One of the vehicles is shown in an accompanying illustration.