Lancs Operators Consolidated by Difficulties S INCE the outbreak of war
6th January 1940
Page 23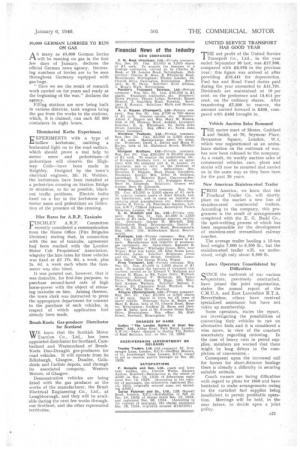 Page 23, 6th January 1940 —
Lancs Operators Consolidated by Difficulties S INCE the outbreak of war
Close
various operators, previously unattached, have joined the joint organization, states the annual report of the C.M.U.A. and East Lancashire R.T.A. Nevertheless, others have received specialized assistance but have not taken up membership.
Some operators, states the report, are investigating the possibilities of converting their vehicles to run on alternative fuels and it is considered a wise move, in view of the constant uncertainty regarding rationing. In the case of heavy cuts in petrol supplies, members are warned that there might be long delays in the completion of conversions..
Consequent upon the increased call for horses for short-distance haulage there is already a difficulty in securing suitable animals.
Coach owners are facing difficulties with regard to plans for 1940 and have hesitated to make arrangements owing to the curtailed fuel supplies being insufficient to permit profitable operation. Meetings will be held, in the near future, to decide upon a joint policy.