Harbours move inland
6th April 1995
Page 7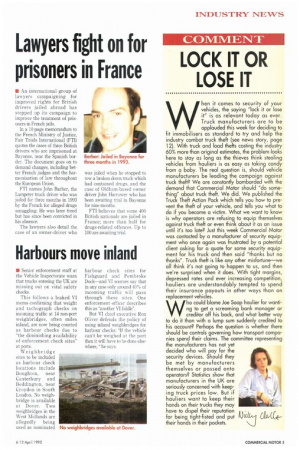 Page 7, 6th April 1995 —
Harbours move inland
Close
• Senior enforcement staff at the Vehicle Inspectorate warn that trucks entering the UK are missing out on vital safety checks.
This follows a leaked VI memo confirming that weight and tachograph checks on incoming traffic at 14 non-port weighbridges, often miles inland, are now being counted as harbour checks due to "the diminishing availability of enforcement check sites" at ports.
Weighbridge sites to be included as harbour check locations include Boughton, near Canterbury and I3eddington, near Croydon in South London. No weighbridge is available at Dover. Two weighbridges in the West Midlands are allegedly being used as nominated harbour check sites for Fishguard and Pembroke Dock—and VI sources say that in any case only around 40% of incoming traffic will pass through these sites. One enforcement officer describes this as "another VI fiddle".
But VI chief executive Ron Oliver defends the policy of using inland weighbridges for harbour checks: If the vehicle can't be weighed at the port then it will have to he clone elsewhere, "he says.