Downhill path
6th April 1995
Page 25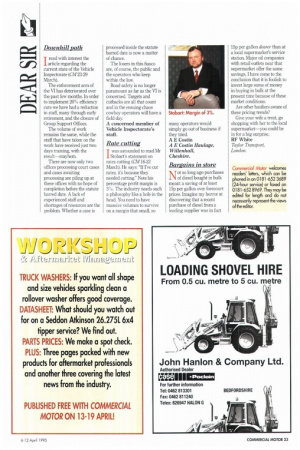 Page 25, 6th April 1995 —
Downhill path
Close
T read with interest the 1 article regarding the current state of the Vehicle Inspectorate (CM 23-29 March).
The enforcement arm of the VI has deteriorated over the past few months. In order to implement 20% efficiency cuts we have had a reduction in staff, many through early retirement, and the closure of Group Support Offices.
The volume of work remains the same, while the staff that have taken on the work have received just two days training, with the result—mayhem.
There are now only two offices processing court cases and cases awaiting processing are piling up at these offices with no hope of completion before the statute barred date. A lack of experienced staff and shortages of resources are the problem. Whether a case is processed inside the statute barred date is now a matter of chance.
The losers in this fiasco are, of course, the public and the operators who keep within the law.
Road safety is no longer paramount as fax as the VI is concerned. Targets and cutbacks are all that count and in the ensuing chaos cowboy operators will have a field day.
A concerned member of Vehicle Inspectorate's staff.