Hit and run penalties
5th December 1981
Page 8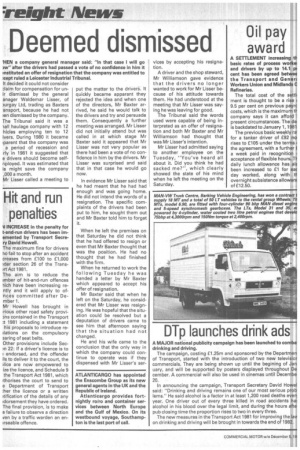 Page 8, 5th December 1981 —
Hit and run penalties
Close
INCREASE in the penalty for t-and-run drivers has been imemented by Transport Secrery David Howell, The maximum fine for drivers o fail to stop after an accident creases from 0100 to 01,000 ider section 26 of the Transrrt Act 1981.
The aim is to reduce the imber of hit-and-run offences lich have been increasing rently and it will apply to ofnces committed after Dember 1.
Mr Howell has brought in irious other road safety provians contained in the Transport 3t 1981 including a statement his proposals to introduce rerlations on the compulsory 9aring of seat belts.
Other provisions include Sec)n 22: If a driver's licence is to endorsed, and the offender ils to deliver it to the court, the )lice are now empowered to ize the licence, and Schedule 9 the Transport Act 1981, which ithorises the court to send to e Department of Transport her the licence or a written tification of the details of any idorsement they have ordered. The final provision, is to make e failure to observe a direction ven by a traffic warden an engseable offence.